In this article we'll look at 10 of the best SEO trends for entrepreneurs and marketers looking to drive more traffic to their sites.
Being mindful of these 10 trends will put you ahead of the curve as a webmaster, and will ensure that you're on top of the latest developments in SEO.
So without further ado, let's just get straight into it, shall we?
The Rise in Voice Searches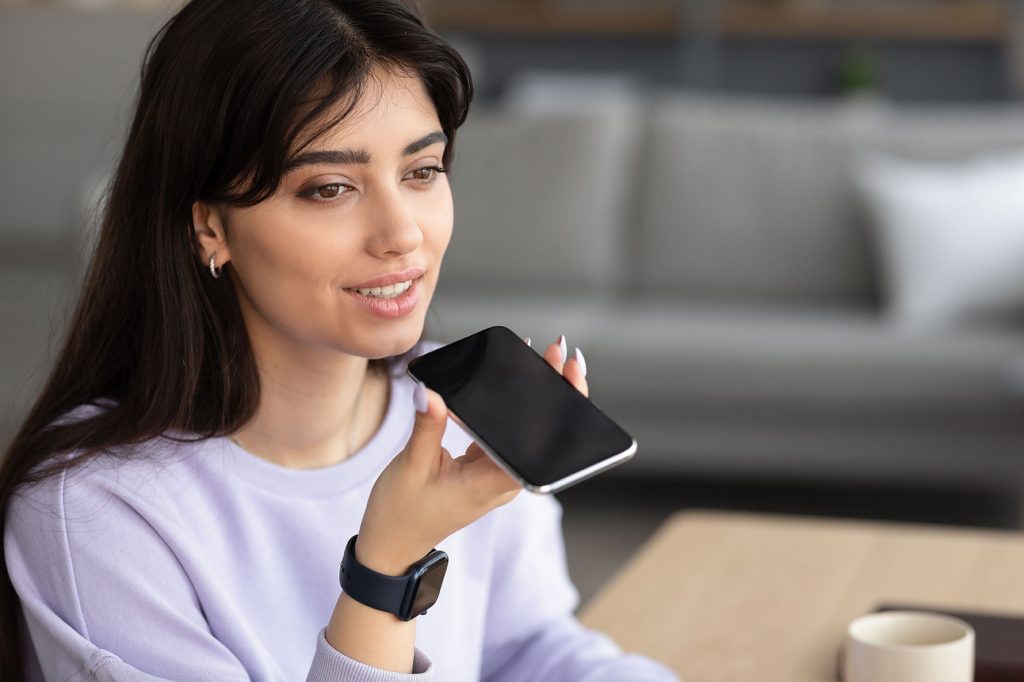 In 2022, we're well past 25% voice searches and this trend is expected to continue rising sharply over the next few years.
This means that if you aren't using voice search features on your site, you're likely leaving big money on the table.
Voice search has become one of the most important marketing channels used by organizations of all sizes. This is especially true for smaller companies that don't have the resources to create a complex content marketing strategy.
However, voice search isn't just an effective marketing tool, it's also a great way to increase user engagement on your site.
The Rise in Mobile-Friendly Marketing
Since early 2018, the percentage of mobile-friendly websites has reached over 70% worldwide. This means that over 70% of all pages on the web are accessible via mobile devices.
In fact, Google states that 'the average time spent on mobile that engages with a website,' is longer than desktop activity, and 'seems to be growing.'
Google is making it easier for websites to rank higher in search results by promoting responsive design in their algorithm. This means that they will be more likely to rank websites that are mobile-friendly and less likely to rank sites that are not. If you don't have a mobile-friendly website, you'll need to take action to ensure your site's content is accessible anywhere on the web.
Content Marketing
Content is king. In fact, content marketing was the top digital marketing strategy in 2018.
A lot of businesses are now investing heavily in content marketing campaigns and if you're not doing so, you need to start now before your competitors get ahead on the next big digital trend.
It will be more than a good idea to invest in content marketing, as it is predicted that by 2022 80% of all internet traffic will be driven by content. This means that you won't be left behind in your marketing efforts, if you act now.
Influencer Marketing
Online influencer marketing is quickly becoming one of the most effective tools for brands to use to drive customers to their website.
The rise in influencer marketing is also driven by the fact that over 50% of social media users trust recommendations made by people they personally know, and these consumers have gone on to spend an additional $2.4 billion on products recommended by their influencers.
In order to stand out from the competition, you're going to need a strong social media strategy that incorporates influencer marketing and online reviews.
On-page Optimization
One of the most important aspects of SEO is taking care of what's called "on-page" optimization. This means ensuring that your website content is relevant, has both a good amount of quality and freshness, and an easily accessible structure.
If you want to be in the top search results for your keywords, it's important that you perform on-page optimization.
It will also help to get a lot of attention, as the Google algorithm tends to reward sites with quality on-page optimized content that provide a good user-experience.
Core Web Vitals
In may 2020 Google announced that they would start using a new algorithm called the "core web vitals" to determine the importance of each page as well as measuring user experience.
The three main metrics are:
Loading
Interactivity
Visual Stability
These metrics are going to help weed out all websites that aren't fast and interactive enough. This means that if you want Google to rank your site for any given keyword, you need to ensure that your site is running smoothly and quickly.
Video marketing
Video marketing is the third largest traffic driver on the internet. Because of this, it's very important that you incorporate video marketing into your online strategy.
By using YouTube, you can reach millions of people in a short period of time and drive them to your website to learn more.
In addition, videos also tend to have a higher rate of engagement.
There are several ways you can use YouTube to drive traffic to your site. You can try hosting Q&A sessions with your target audience, you can also post video tutorials on how to use your products or services, and you can even create videos that are intended to be used as lead generation.
Featured Snippets
Google has now started to roll out featured snippets. This means that if your site is on the first page of Google for a specific keyword, you'll now be ranked for the keywords' associated featured snippet.
And, the more times your website appears in this area of the search results, the higher your chances are of appearing in other high-ranking positions.
Featured snippets are one of many ways that can help you rank on page one for specific keywords, even if your site isn't at the top in most other areas. This approach is especially a great way to go if your site is brand new and doesn't have a lot of authority yet.
Artificial Intelligence
Artificial intelligence is another big trend that's going to become more and more important in the coming year.
Now, researchers have been able to teach bots to think more like humans. From understanding sarcasm, to the ability to recognize objects and emotions, artificial intelligence has the capacity to increase internet traffic by making it much easier for machines (and humans) to understand what it is they're seeing.
In-depth Keyword Research
Keyword research is very important in 2022 and it's going to become even more so in the coming years.
But, you're going to have to make sure that your keyword research is in-depth enough. You can't simply look at the top ranking searches on Google and try to rank for them.
You need to dig deeper, looking at both long-tail keywords that are less competitive and niche-specific keywords that aren't usually searched for very often. You can try using tools like SEMrush, Ahrefs, and Moz to help you find keywords that are relevant to your business.
Final Thoughts
As you can see, there are a lot of different ways you can use online marketing to increase your traffic in 2022.
And, just as many of these trends are new, new trends will appear in the coming years. This is the nature of online marketing–it's always changing.
For this reason, it's important that you stay up to date on what's going on with SEO, PPC, and other strategies that you might be using in your business right now. Remember that although all of the trends we've described may not matter to you now, they will in the future.